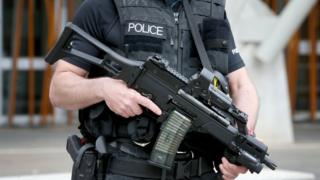 Counter-terror police are leading an investigation into the "unexplained" death of a man in London.
He is believed to be Russian businessman Nikolai Glushkov, who claimed political asylum in the UK after being convicted of fraud.
The Metropolitan Police said its specialist unit was looking into it "as a precaution because of associations that the man is believed to have had".
There was no evidence linking the death to the incidents in Salisbury, it said.
Counter-terror police investigate 'unexplained' death